The Challenge
For many organisations, the General Data Protection Regulation (GDPR) mandates the appointment of an independent Data Protection Officer (DPO).
Since GDPR requires this role to be held by an experienced individual with a broad range of expertise, many organisations do not have the necessary internal resources to employ and retain a full time dedicated DPO that meets this criteria.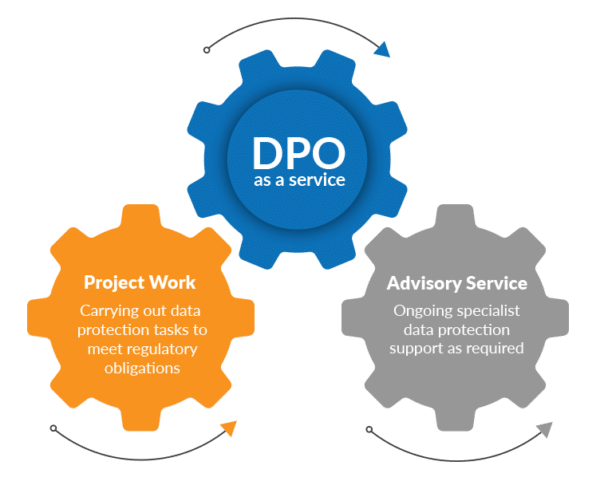 The Service
Whether a company requires a more cost-effective alternative solution to hiring a full time internal DPO or wants the expertise of an experienced consultant, our tailored 'DPO as a Service' can bridge this gap while helping manage the client's compliance obligations under GDPR.
BH Consulting's DPO as a Service provides a qualified and experienced data protection professional to act as the Data Protection Officer (DPO) within your organisation. The DPO works with senior management within to ensure the organisation meets its legal, regulatory, and ethical responsibilities under GDPR.
The service is provided in two parts:
Advisory – To provide ongoing data protection advice in planned meetings and on an ad hoc basis
Delivery of Compliance Project Tasks – Carrying out project-based tasks, to help clients meet their regulatory obligations
BH Consulting provide highly experienced data protection consultants to act as the DPO, backed up by our team of data protection specialists. Our DPO as a Service is flexible in delivery and tailored to align our service to clients' requirements.
After an initial evaluation of gaps in current practices and procedures we prepare and implement a comprehensive data protection framework and project plan tailored to our client's requirements.
As part of this service, we can provide a range of data protection services such as:
Gap analysis

Data mapping (ROPA)

Policies review and development

Data protection impact assessment (DPIA)

GDPR awareness training

Breach management

Subject access request (SAR) management

Transfer impact assessments

Privacy by design

Data protection audit

Risk assessment
We can also help you comply with Privacy regulations in jurisdictions outside the EU, such as with the California Consumer Privacy Act (CCPA) which came into effect in 2020.
This service can be carried out remotely.
The Benefits
Reduce the costs associated with hiring an internal full time DPO

Ensure continuity of service

Focus on your core business while outsourcing your data protection requirements

Avail of experienced senior consultants with wide-range expertise in data protection activities in various fields and industries

Develop a data protection framework for your organisation and unbiasedly monitor your compliance

Mitigate the risk of a conflict of interest of the DPO, required under GDPR